Welcome to LADOS Online
On behalf of Lancaster Amateur Dramatic & Operatic Society we bid you a warm welcome to our 'foyer' on the Internet. Read all about our long history, our past productions and our latest endeavours.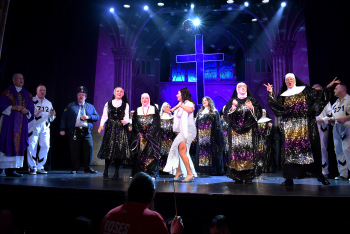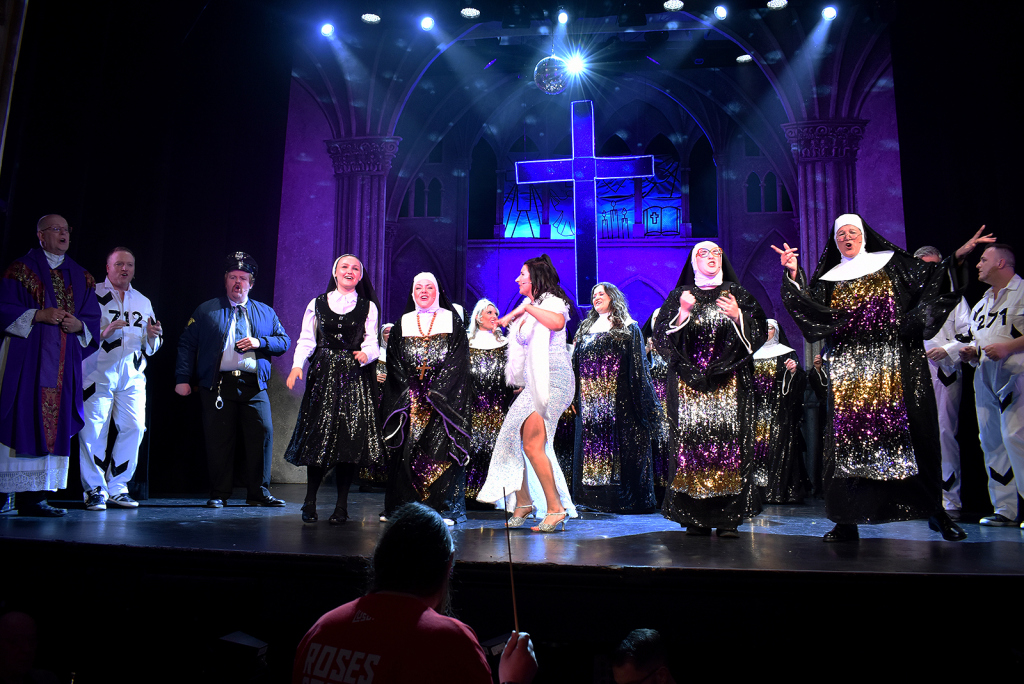 ×
A Hard Act to Follow
Back in May, wIthin the walls of the Lancaster Grand, we raised our voices and took sell-out audiences to heaven for six fabulous performances of Sister Act The Musical - the story of Disco Diva Deloris as her life takes a surprising turn when she witnesses a murder. Placed under protective custody she is hidden in the one place she shouldn't be found – a convent! Encouraged to lend a hand with the struggling choir, she helps her fellow sisters find their true voices as she unexpectedly rediscovers her own. Based on the iconic movie, this heavenly show is a sparkling tribute to the universal power of friendship, sisterhood and music. Joyous and uplifting in equal measures, Sister Act features original music by Tony® and 8-time Oscar® winner Alan Menken.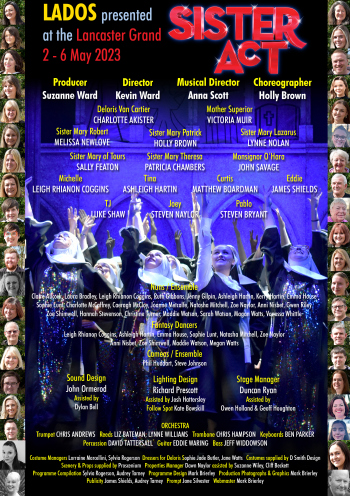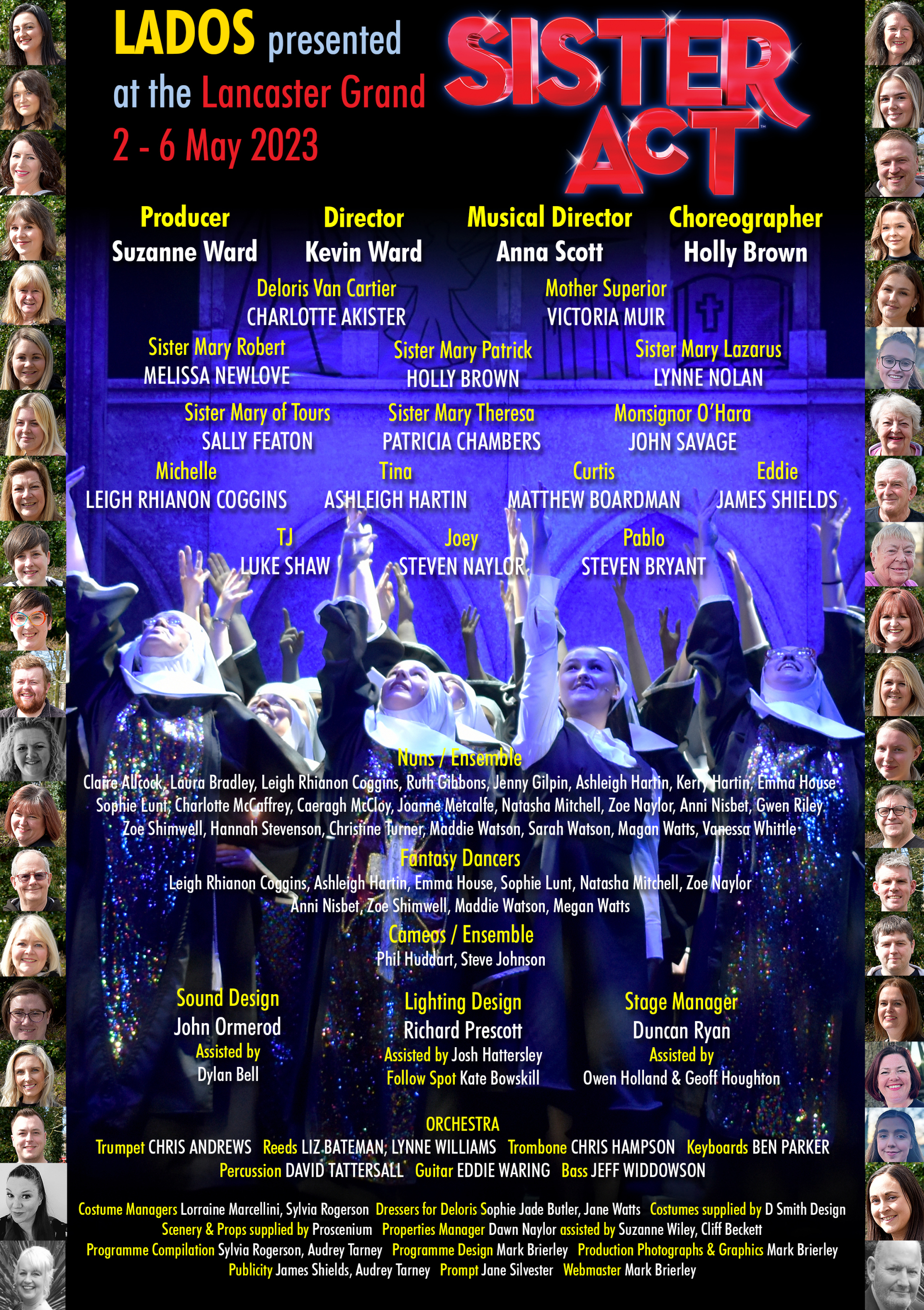 ×
Anything Goes 2024
Well now, we prepare to set sail with Anything Goes from the 7th to 11th May 2024 - again at the Lancaster Grand. Pre-production has begun and a Welcome Evening is set for Monday 2nd October from 7.30pm at the Dallas Road Boys & Girls Club, Dallas Road, Lancaster, LA1 1TP. Cast members must be aged 16 over over. Auditions will be held on Monday 30th October, again from 7.30pm. There will be rehearsals ahead of the auditions and tapping is not essential, so please come along and don't be deterred thinking you will have to tap. Everyone is welcome, whether you've been with LADOS previously, or not! See you there!
Latest LADOS News...
Monday 7th August 2023
Anything Goes Welcome Meeting - Save The Date
The Welcome Meeting for Anything Goes will be on Monday 2nd October 2023 from 7.30pm at Dallas Road Boys & Girls Club, Dallas Road, Lancaster, LA1 1TP, where full information will be given out.

Copyright © 2005-2023 Lancaster Amateur Dramatic & Operatic Society

All Rights Reserved
No part of this website may be reproduced, stored in a retrieval system or transmitted in any form or by any means; electronic, mechanical, photocopying, recording or otherwise, without permission.

Registered Charity No. 515089

Contact Us - Privacy Policy

Copyright © 2005-2023
Lancaster Amateur Dramatic & Operatic Society

Registered Charity No. 515089

Contact Us - Privacy Policy

All Rights Reserved
No part of this website may be reproduced, stored in a retrieval system or transmitted in any form or by any means; electronic, mechanical, photocopying, recording or otherwise, without permission.