Welcome to LADOS Online
On behalf of Lancaster Amateur Dramatic & Operatic Society we bid you a warm welcome to our 'foyer' on the Internet. Read all about our long history, our past productions and our latest endeavours.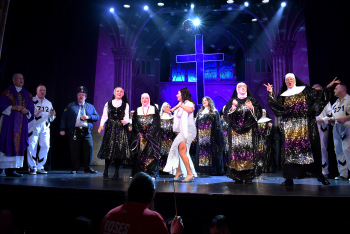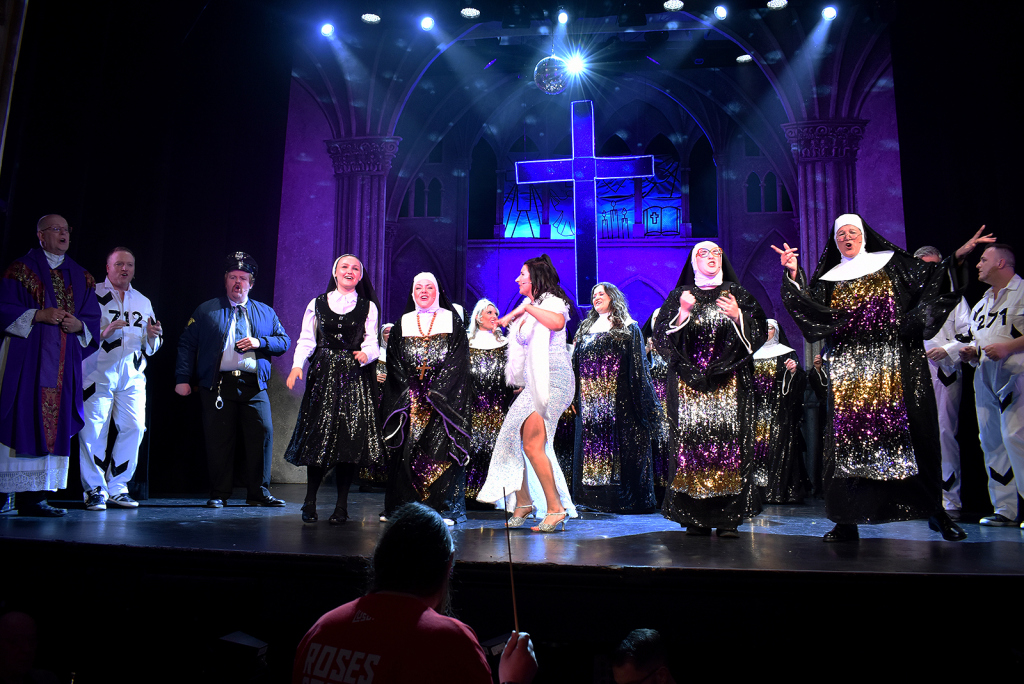 ×
Following a triumphant return to the Grand Theatre stage in 2022, following a two year pandemic-enforced absence, with Elf, The Musical and Calendar Girls: The Musical we bring you Sister Act from Tuesday 2nd to Saturday 6th May 2023.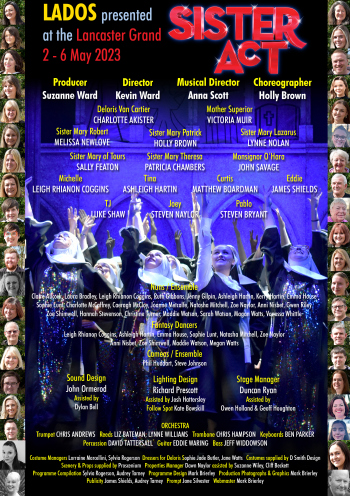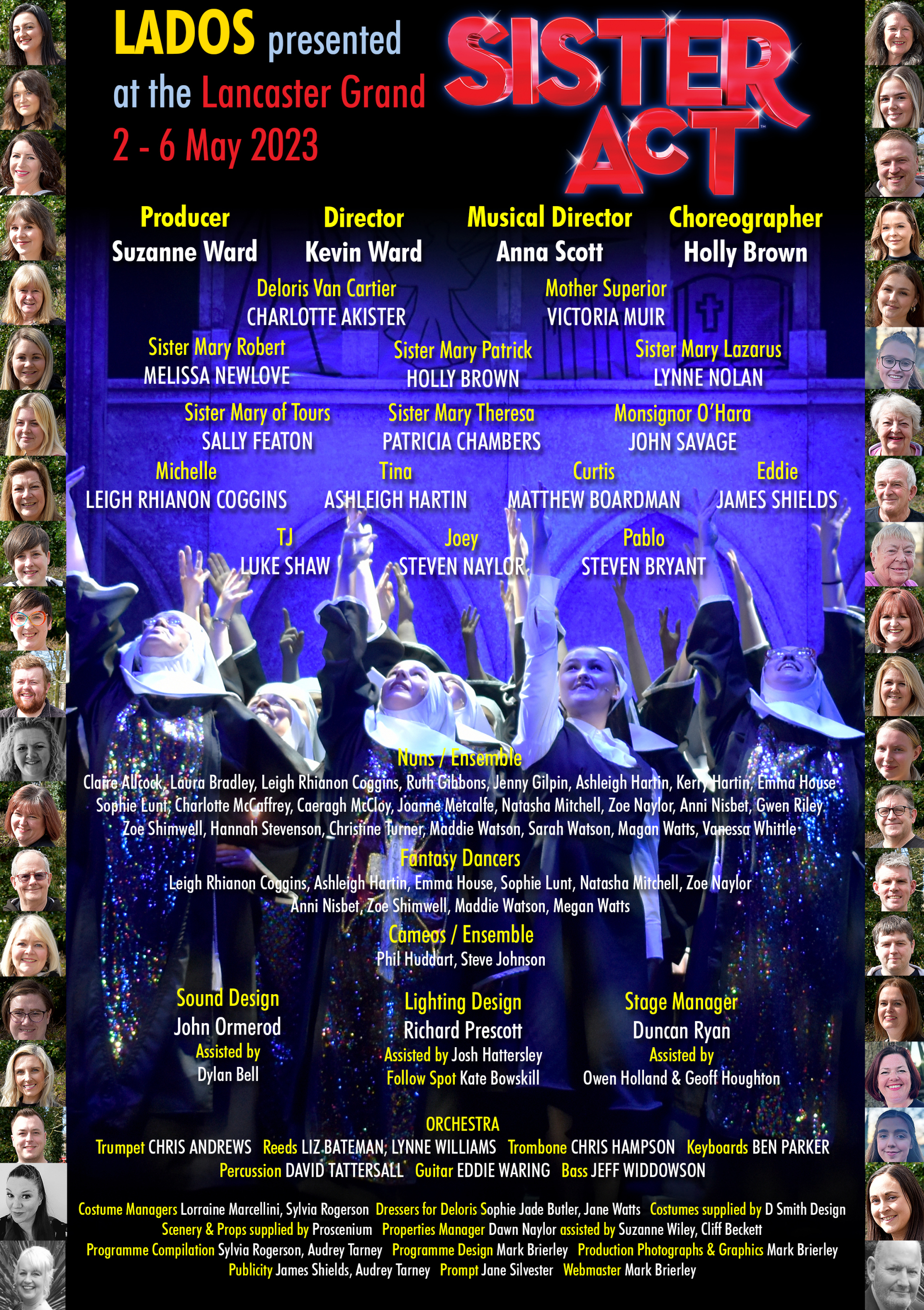 ×
Follow the story of Disco Diva Deloris as her life takes a surprising turn when she witnesses a murder. Placed under protective custody she is hidden in the one place she shouldn't be found – a convent! Encouraged to lend a hand with the struggling choir, she helps her fellow sisters find their true voices as she unexpectedly rediscovers her own. Based on the iconic movie, this heavenly show is a sparkling tribute to the universal power of friendship, sisterhood and music. Joyous and uplifting in equal measures, Sister Act features original music by Tony® and 8-time Oscar® winner Alan Menken.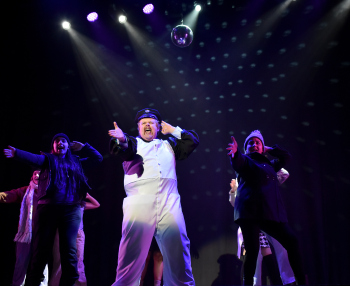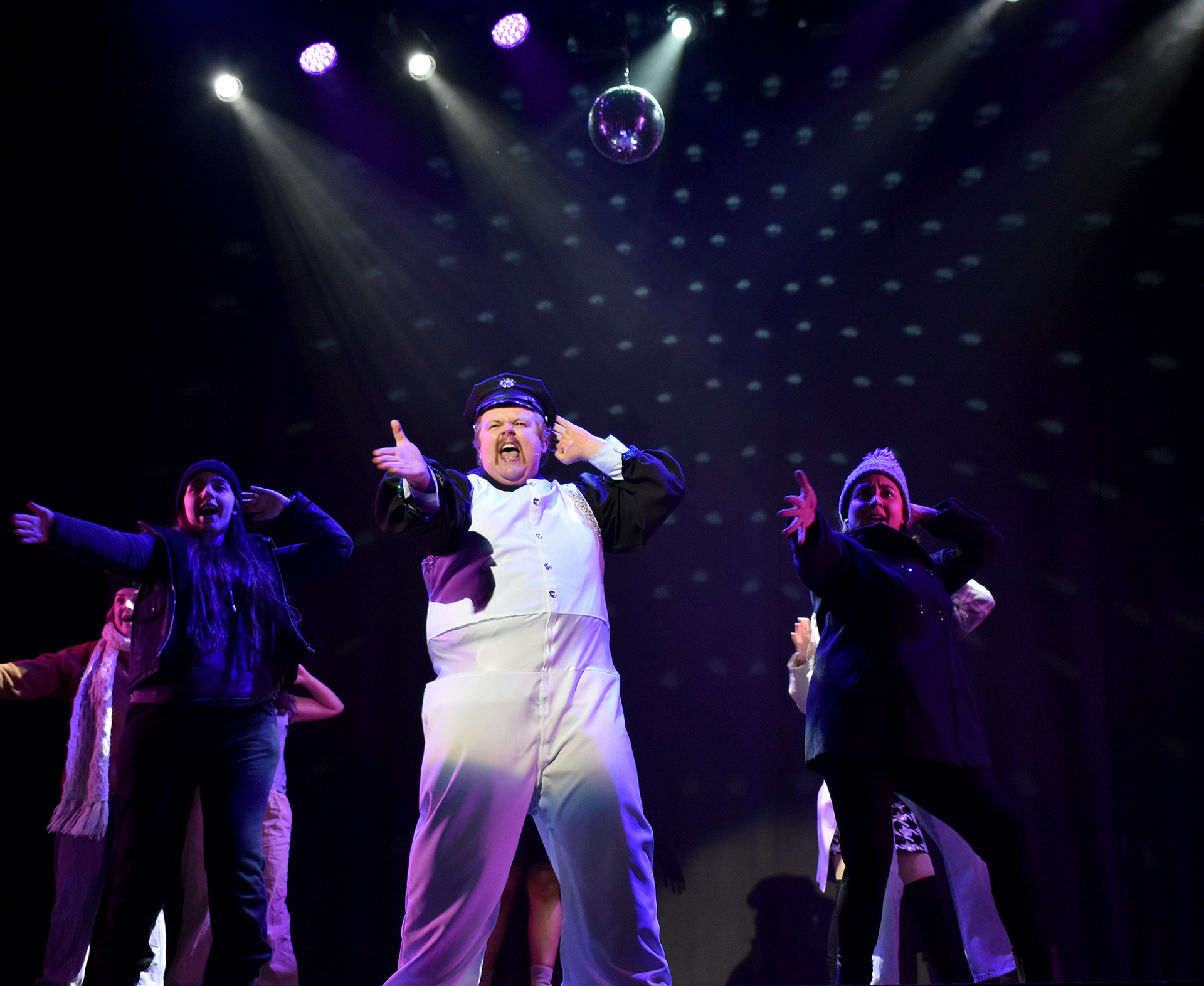 ×
Once the curtain comes down on Saturday evening we can take a short break. Auditions will begin again later in the year for our 2024 musical production of Anything Goes. Watch this space for further details throughout the Summer.
Latest LADOS News...
Tuesday 17th January 2023
DAVID BRIERLEY
It is with great sadness that we have to announce the passing of our President David Brierley on Thursday 12th January 2023.

Copyright © 2005-2023 Lancaster Amateur Dramatic & Operatic Society

All Rights Reserved
No part of this website may be reproduced, stored in a retrieval system or transmitted in any form or by any means; electronic, mechanical, photocopying, recording or otherwise, without permission.

Registered Charity No. 515089

Contact Us - Privacy Policy

Copyright © 2005-2023
Lancaster Amateur Dramatic & Operatic Society

Registered Charity No. 515089

Contact Us - Privacy Policy

All Rights Reserved
No part of this website may be reproduced, stored in a retrieval system or transmitted in any form or by any means; electronic, mechanical, photocopying, recording or otherwise, without permission.