Welcome to LADOS Online
On behalf of Lancaster Amateur Dramatic & Operatic Society we bid you a warm welcome to our 'foyer' on the Internet. Read all about our long history, our past productions and our latest endeavours.
We are now planning to head 'up North', way up North to the North Pole to bring Elf, The Musical to the Grand Theatre, Lancaster, from Wednesday 19th - Sunday 23rd January 2022! Evening performances Wednesday to Saturday and Matinees on Saturday and Sunday.
Rehearsals underway for 'Elf The Musical'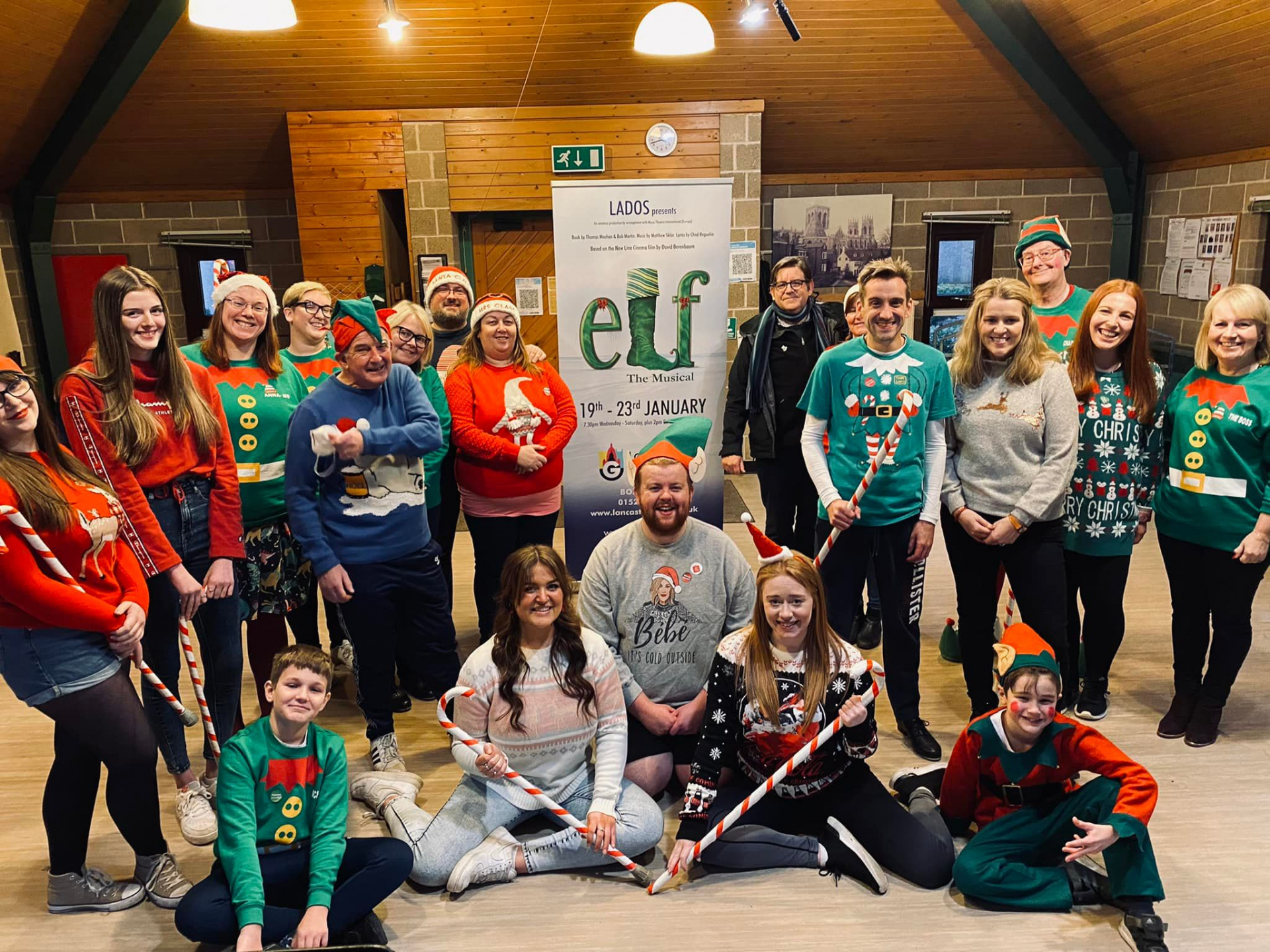 Rehearsals underway for 'Elf The Musical'
×
Based on the beloved holiday film, this hilarious fish-out-of-water comedy follows Buddy the Elf in his quest to find his true identity. This modern-day holiday classic is sure to make everyone embrace their inner elf. After all, the best way to spread Christmas Cheer is singing loud for all to hear.
Ho Ho Ho! Principal casting is now complete and rehearsals are under way... it's good to be back and we can't wait to see you in January!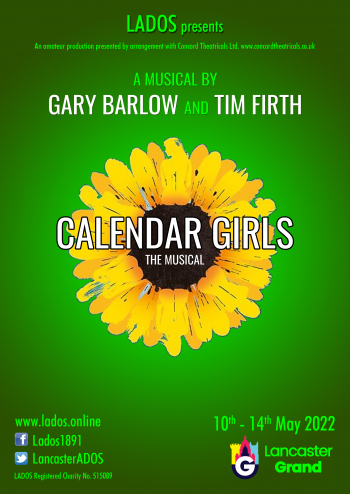 We also have some lost time to make up for having been unable to stage productions in 2020 and 2021. So in that spirit we also bring you Calendar Girls: The Musical from Tuesday 10th - Saturday 14th May 2022. Based on the play and the motion picture "Calendar Girls", this musical version is written by Gary Barlow and Tim Firth.
We can't wait to see you all - on stage, back stage, in the audience - eventually!
Latest LADOS News...
Tuesday 17th August 2021
Principal casting announced for ELF The MUSICAL
James Shields returns to LADOS as Buddy the Elf...

Copyright © 2005-2022 Lancaster Amateur Dramatic & Operatic Society

All Rights Reserved
No part of this website may be reproduced, stored in a retrieval system or transmitted in any form or by any means; electronic, mechanical, photocopying, recording or otherwise, without permission.

Registered Charity No. 515089

Contact Us - Privacy Policy

Copyright © 2005-2022
Lancaster Amateur Dramatic & Operatic Society

Registered Charity No. 515089

Contact Us - Privacy Policy

All Rights Reserved
No part of this website may be reproduced, stored in a retrieval system or transmitted in any form or by any means; electronic, mechanical, photocopying, recording or otherwise, without permission.